I have had a lot of comments recently that I have a resemblance of the lovely Emma Stone which is a major compliment to me but errrrm sorry Emma. This gave me the inspiration to try and imitate her make-up style.
Here is what I used (in the order I used them):
Rimmel Stay Matte Foundation in the shade Light Porcelain with the yellow brush
Rimmel Stay Matte powder
Collection brown eyebrow pencil
Sleek blusher in Rose Gold with a collection blusher brush
MAC eye liner pencil for the bottom inner of the eye
MUA eye shadow kit (the middle and left shade)
Eyelash curlers to lightly curl
Maybelline Lash Sensational in Black
Collection black liquid liner
Loreal lipstick 229
Here is the finished result and my best Emma Stone pose. I'm not sure if this a recent picture of her but I just really liked her make-up in it, especially that lip.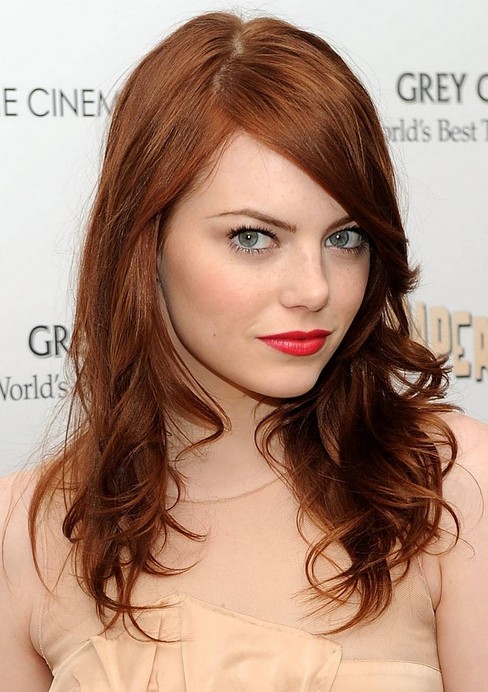 And the not so Emma poses:
I stared with Rimmel foundation as a base using a blusher brush to apply it. I then set the foundation with a Rimmel powder. Next I used a eyebrow pencil to try and imitate the shape of Emma's eyebrows, she has more of an arch than I do. I lightly applied a rose gold blusher, lined the inner bottom of my eye with a black mac eye liner and curled my eye lashes. I applied a little bit of shimmer to my eyelids using the middle colour of the pallet in the inner corner of my eyelid and the left colour in the outer blending them both together. A coat of lash sensational on the lashes and a coat of lipstick in a redy orange which finished the look.