The Oscars is one of my favourite times of the year fashion wise, I am not massively into films so I can't really say that I enjoy watching the award side of things however I do love to see what everyone is wearing. This year there seemed to be a lot of gold on the red carpet, I like that everyone got into the Oscar spirit and some attempted to imitate the Oscar award. Here are some of my favourite looks.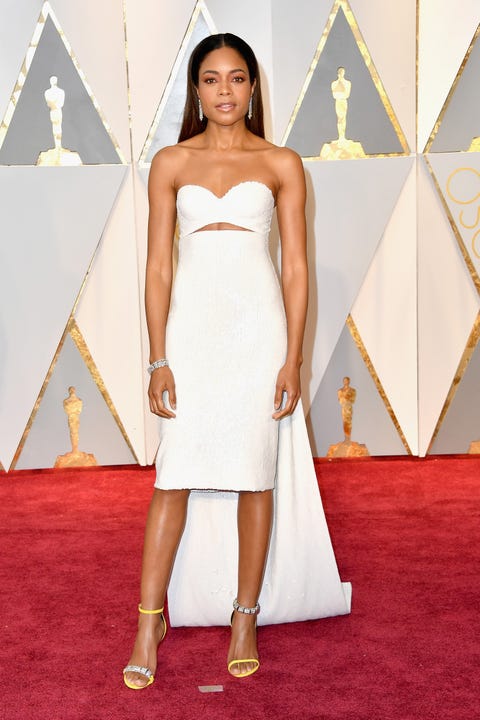 Naomie Harris always looks amazing and here is no exception in this Calvin Klein number, I love that she has taken a risk with the train at the back but it has definitley paid off. The accessories compliment the outfit perfectly and I have fallen in love with the shoes.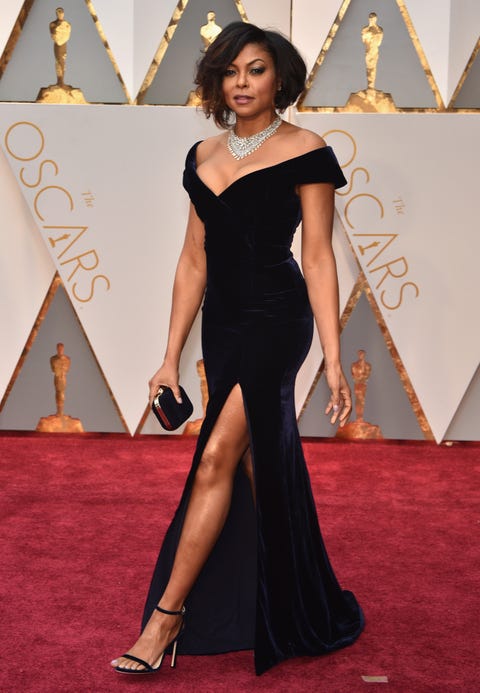 Here is Taraji P Henson in Alberta Ferretti wearing an LBD exactly how it should be. The split adds that bit of drama necessary for an Oscar award ceremony.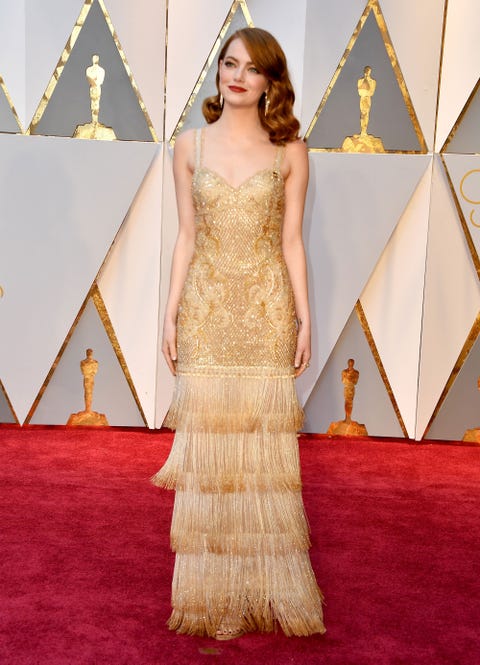 It is no secret that Emma Stone is my favourite person, she always knows how to dress on the red carpet and she looks stunning in this Givenchy Couture dress. I like the 20's vibe it has like a maxi flapper dress. I would love to put this dress on and spin round in it, the embellishment is so incredible. Perfect choice.
Jessica Biel in Kaufman Franco, I think she looks lovely although I don't think everyone could pull off the head to toe gold look. I would have broken it up just a little bit.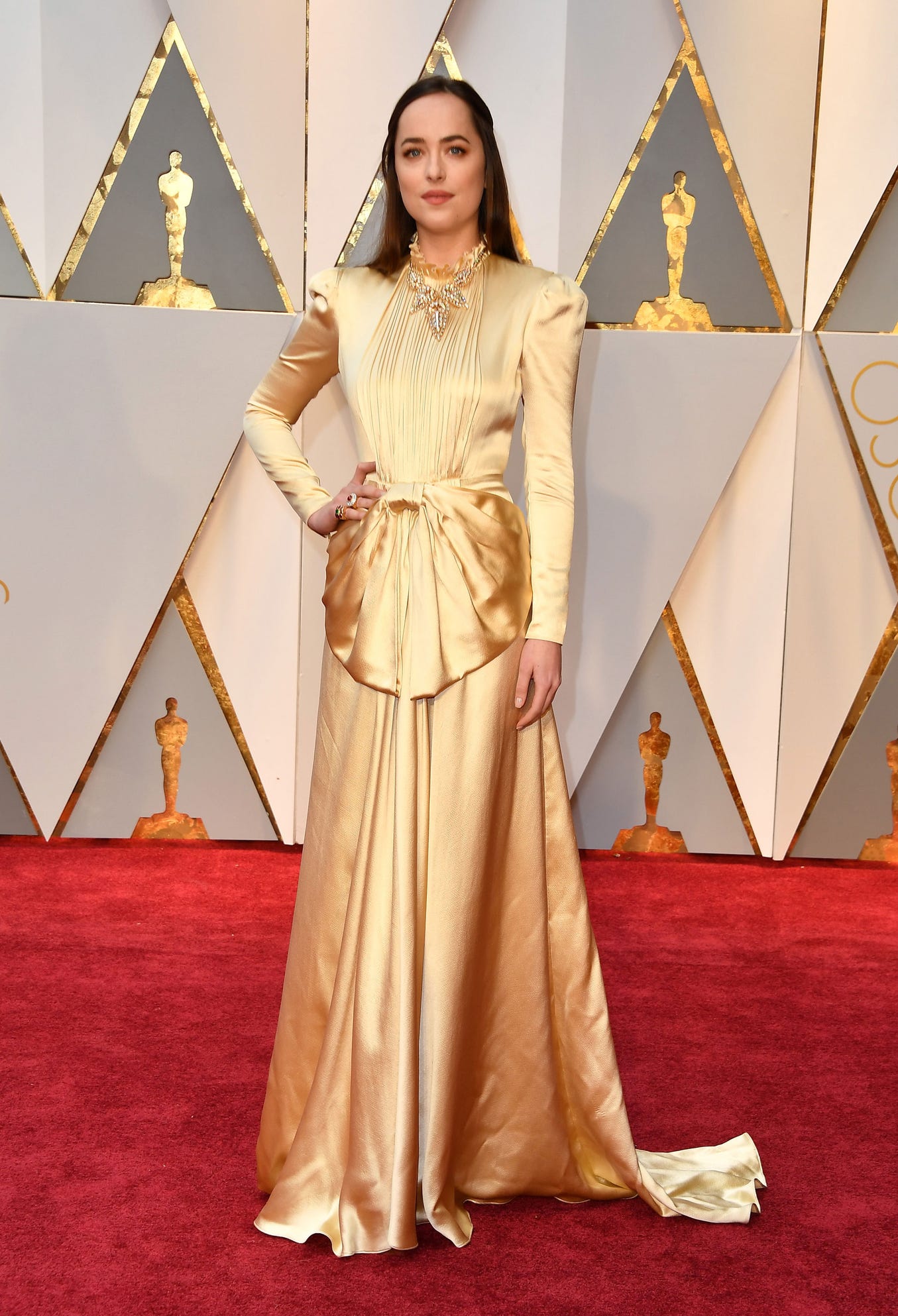 The lovely Dakota Johnson in Gucci. Your either going to love this dress or hate it, as I am one who loves it when people takes risks I actually do like the dress however I am not loving the styling. Personally I would have gone for an updo or big wavey hair. I also would have gone for a bold red lip as I feel she looks a little washed out. I can see her thought process in going for a daring dress then keeping everything else simple bit in my opinion if you are going all out on the dress, go all out on everything.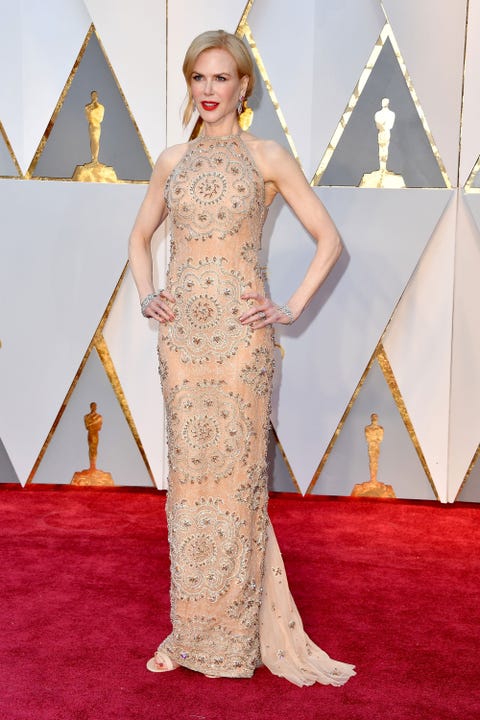 Nicole Kidman looking absolutely incredible in Armani, there is so much detail on this dress and I like the train.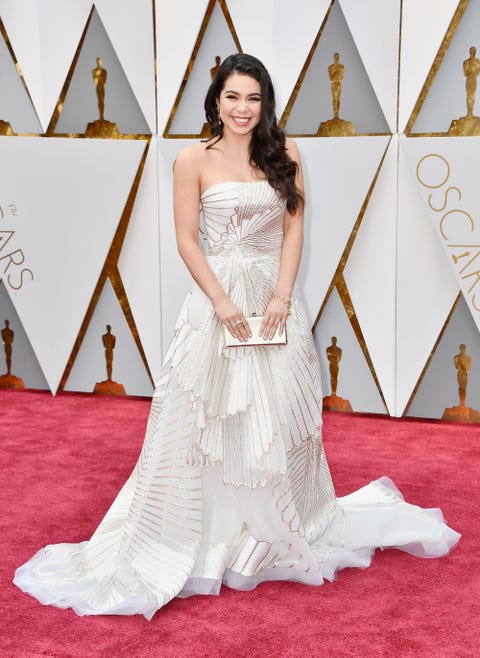 Here is Auli'i Cravalho in her red carpet debut wearing Rubin Singer, I can't believe she is only 16. An age appropriate dress choice with subtle gold detail, she looks lovely.